Norwegian authorities would like to send you mail digitally rather than on paper. Both Digipost and e-Boks are recognised mail systems for this purpose. If you are uncertain about which mailbox to choose, just remember that the most important thing is that you set up a digital mailbox account. Then you can get mail from public authorities in Norway digitally.
A digital mailbox is a secure solution to receive and store important mail digitally, such as letters with decisions, health information or other sensitive information.
Public agencies can't use regular e-mail to send such information because it is not safe enough. A digital mailbox is safe, and you can store your mail as long as you want. 
Get out your electronic ID (e-ID), for example your BankID.
Go to e-Boks or Digipost for more information about the different solutions. Choose the mailbox you want.
Follow the instructions from e-Boks or Digipost to create a mailbox.
You will then receive a text message from Norwegian Digitalisation Agency confirming your choice of mailbox.
Image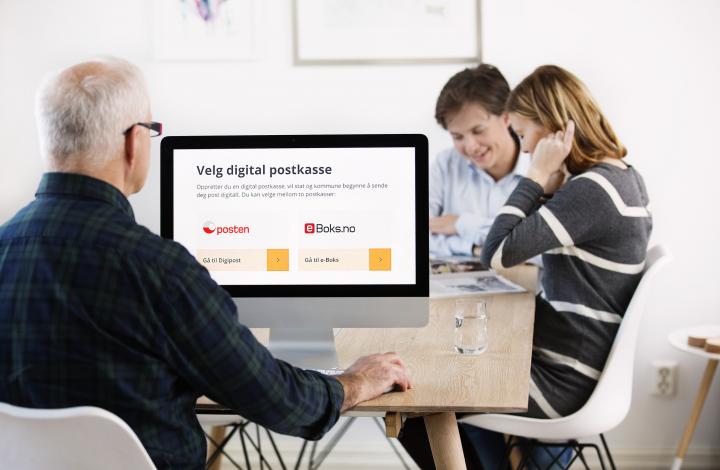 When you set up a digital mailbox account, you will be helping the public sector save money, money that can be used to make better services for you.